My 59 W300
This is my 1959 W300 as it was when I picked it up, note I got the no roof discount!
This truck had rolled down a large hill while left unattended by the driver, and the guy I bought it from cut off the roof so he could drive it.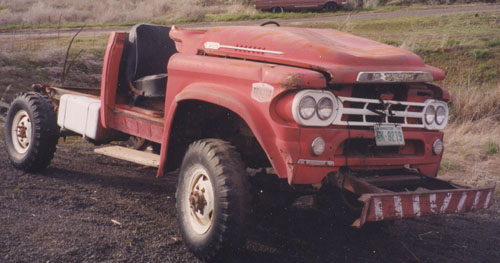 See the TEXACO on the fenders? This, the fact that this truck has a dual output PTO, and the striped front bumper makes me think this was a service station tow truck at some point in its life.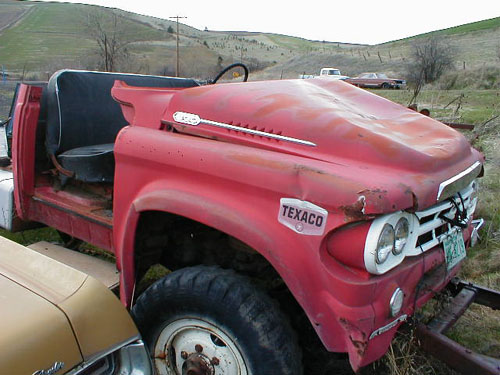 Look at the pretty fenders! At least I got one side of PW tags!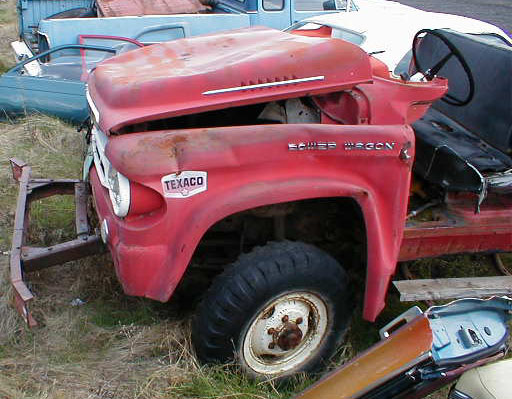 Note the striped front bumper, and the frame extensions! This will be a winch truck again someday! The PTO, the PTO driveshaft and the extensions are all still there, all I need is the front cross piece, and another LU-2.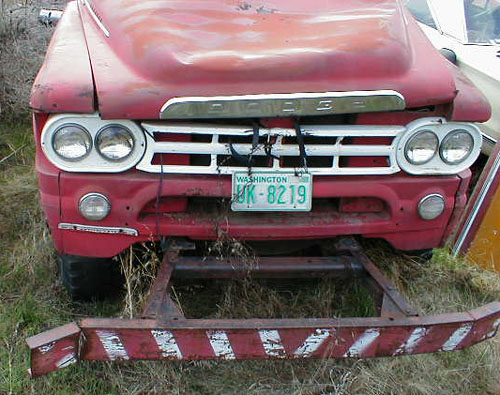 AH what a beauty! It looks like a GMC open cab W.W.II truck from this angle!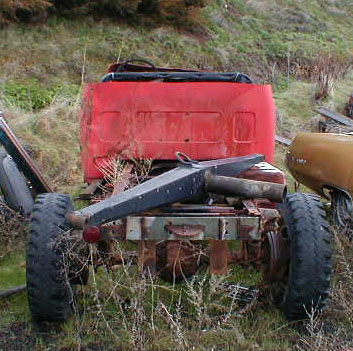 Note the rear PTO output.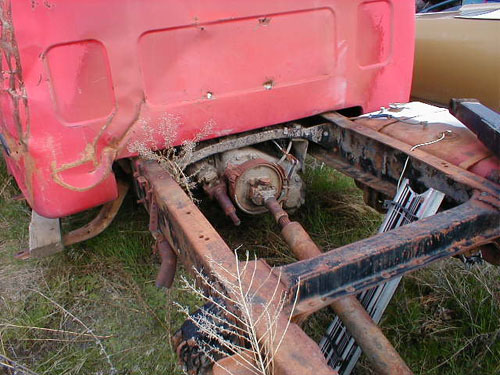 See the PTO handle? That is a factory item.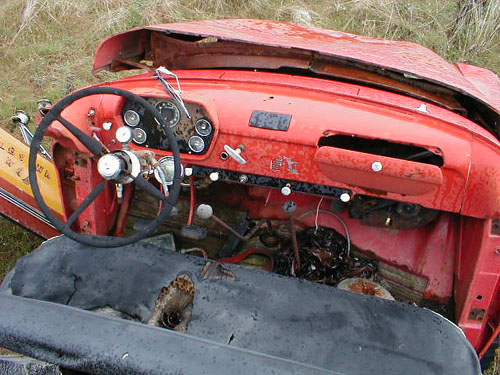 More fender damage, and look, aftermarket dome light controls in the door jambs.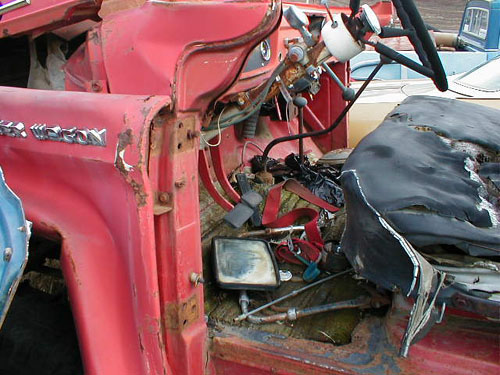 Note hole in floor. Years of being outside with no roof sure trashed this truck!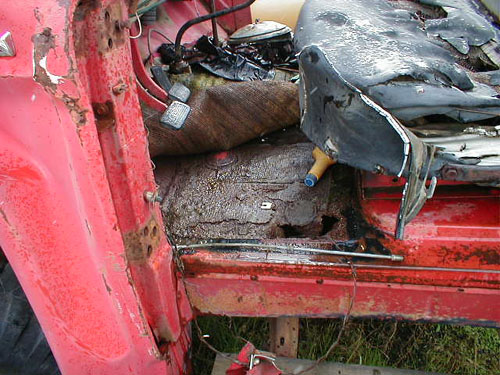 A nice big Dana 70.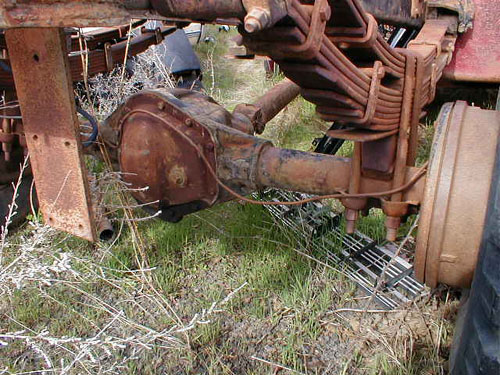 Note how the rear tires are spaced away from the drums.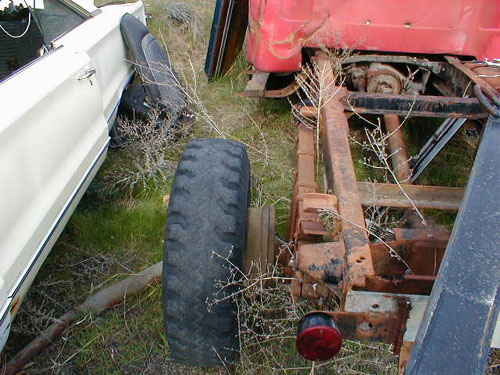 As you can see I really got a bargain as I also got the cut rear frame discount!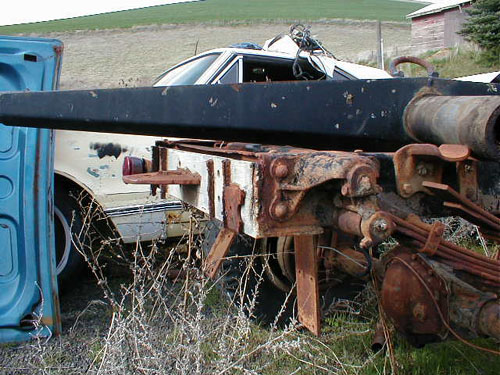 BIG Dana 70 up front as well!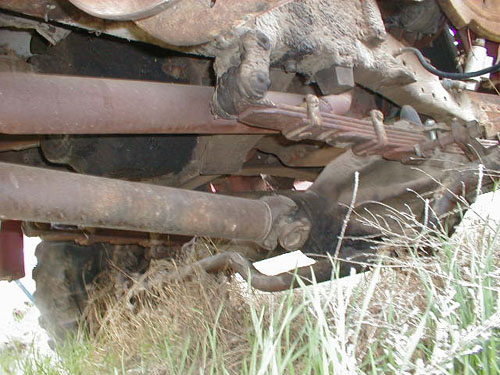 More rear Dana 70 shots, I guess I am very happy to have that axle.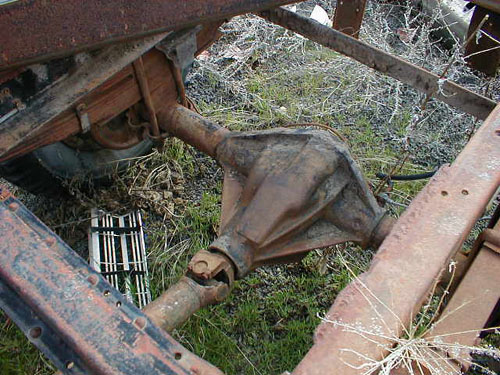 This shot is a bit blurry, but it shows that one of the bolts is missing that hold down the plate that keeps the spring attached to the axle. Yes the hole the bolt goes into is damaged. Plus there are 4 holes, and only two bolts, two of the holes are damaged.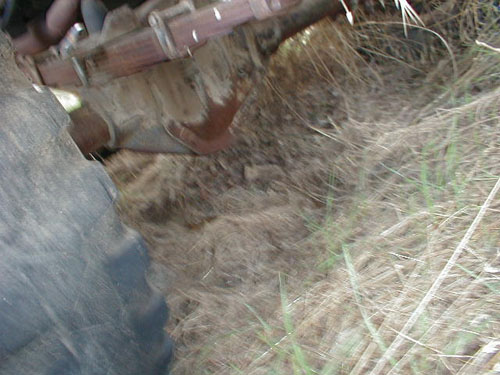 ????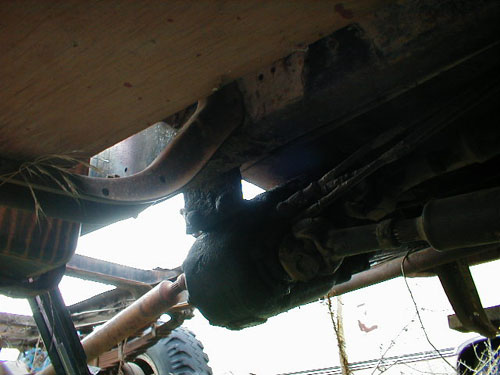 As you can see the weather had it way with the VIN tag as well, but if you look close you can see the important info, GVW 10,000!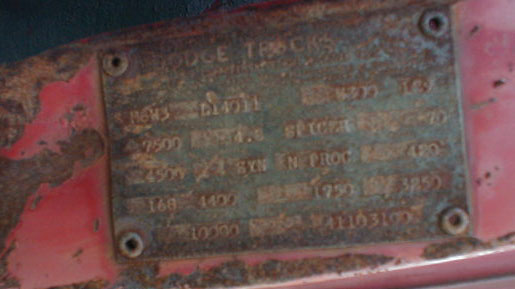 Incorrect 273, who knows where the 318 went to.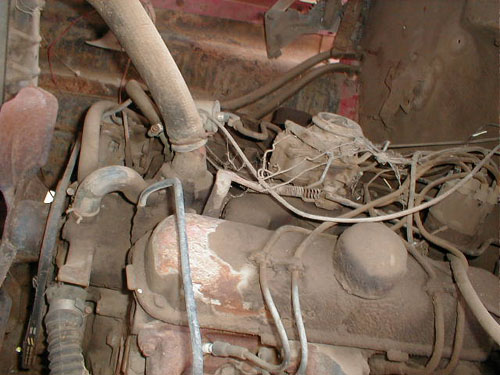 More rear frame damage.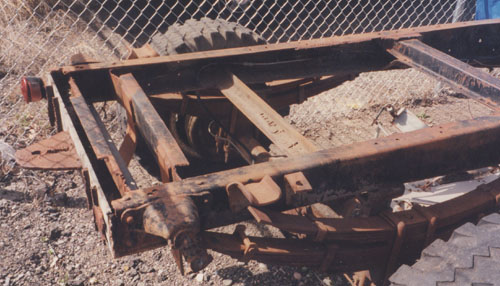 See all the little pieces that were welded onto the frame? All that must come off!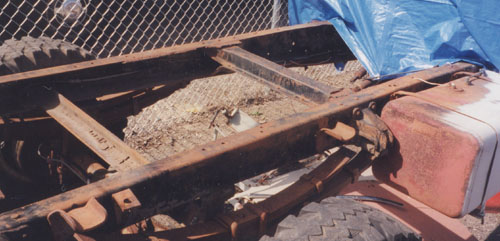 Original gas tank from what I can tell. Should be easy to fill!